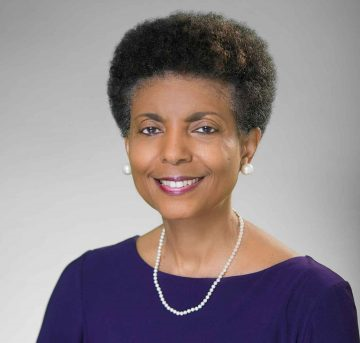 Elsie L. Scott, Ph.D., Director
Dr. Elsie Scott is the Founding Director of the Ronald W. Walters Leadership and Public Policy Center. She accepted the task of developing and launching the Walters Center in the fall of 2012 after serving as the President and CEO of the Congressional Black Caucus Foundation (CBCF). She has held leadership positions with the New York City Police Department, the Detroit Police Department and the Metropolitan Police Department of the District of Columbia. She also served as executive director of the National Organization of Black Law Enforcement Executives (NOBLE) and has served on the faculty of several universities including Howard University, Rutgers University, North Carolina Central University, and the University of Central Florida.
She received her B.A. degree from Southern University, Baton Rouge, LA, her M.A. from the University of Iowa, and her Ph.D. from Atlanta University (now Clark Atlanta University)--all in political science.