Remembering Ronald W. "Ron" Walters, Ph.D. (July 20, 1938 – September 10, 2010) - American Author, Speaker and Renowned Scholar of African-American Politics
May 1, 2020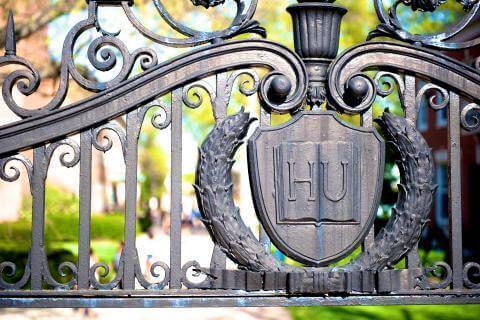 It has been nine years since Dr. Ronald W. Walters joined the ancestors. Since that time, we have been working to ensure that his contributions to Howard University and to the global black community are preserved in history.
One of the first steps taken by Mrs. Patricia Turner Walters, his widow, was to create an endowed scholarship in his name at Howard University. Friends contributed funds in his memory, and Mrs. Walters contributed additional funds for the $10,000 needed to create an endowed scholarship. Since an endowed scholarship can only issue funds from the interest earned, Mrs. Walters created another scholarship fund so she could immediately start awarding scholarships.
In 2013, the first Ronald Walters Scholarship was awarded to Brittney Ewing a native of Mableton, GA during the Ronald Walters Legacy Conference, sponsored by the newly established Ronald W. Walters Leadership and Public Policy Center. Since that time,  five scholarships have been awarded to political science undergraduates at Howard University.
Will you help us continue to build on the legacy of Dr. Walters by providing financial support for the next generation of scholar-activists?  Please use this link to make your tax-deductible on-line contribution to the Ronald Walters Scholarship Fund: https://giving.howard.edu/givenow - Click on Designation, Other (Ronald Walters Scholarship Fund).
You may also contribute to the work of the Walters Center by making an online contribution. Be certain to specify the Ronald Walters Scholarship Fund or Walters Center. Please send us a notification of your contribution to walterscenter@howard.edu so that we may acknowledge receipt. 
It is with collaboration, volunteer assistance and financial support from friends like you that we have been able to sustain and grow the Walters Center.  I am excited to be back at the Center after taking a sabbatical year at the Congressional Black Caucus Foundation.  I thank Dr. Michael K. Fauntroy for serving as acting director, Mrs. Patricia Walters for continued service as chair of our advisory board and to President Wayne A.I. Frederick and Provost Anthony Wutoh for their support of the Center.
We are kicking off this academic year with a School Choice Forum on Wednesday, September 11, 6:30 p.m. at Metropolitan AME Church. (You should have received a flyer last week.) This forum, a collaborative project with other Howard University Departments and programs, is funded by the National Endowment for the Humanities. We are planning other programs and events for this academic year that you will want to attend.  Look for information in future mailings from the Walters Center.
With Warm Regards,
Elsie L. Scott, Ph.D.
Director, Ronald W. Walters Leadership and Public Policy Center
Howard University
Categories
Walters News