Statement from the Ronald W. Walters Leadership and Public Policy Center, Howard University on the Passing of Representative Elijah Cummings
May 2, 2020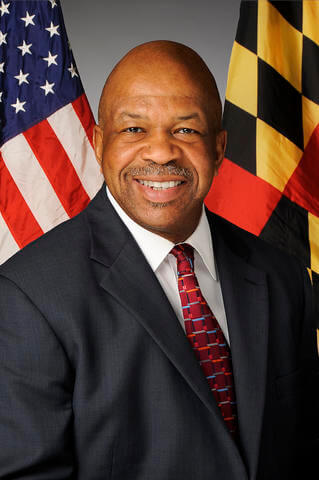 We were deeply saddened to receive the news of the passing of Rep. Elijah Cummings. Mr. Cummings has been a part of the Ronald W. Walters Leadership and Public Policy Center since its inception. A graduate of the Howard University Department of Political Science and a student of Dr. Ronald Walters, Rep. Cummings gladly accepted a position as member of advisory board of the Center. He offered advice on the programs for the Center and was one of the speakers for the Ronald Walters Legacy Conference in 2013. He credited Dr. Walters with being a role model and with helping him get focused when he was a Howard undergraduate.
He has left a record in Congress and in life of hard work, humility, principles, compassion, commitment to the needs of his constituents, and devotion to making a difference. Students were inspired when they heard him talk about being a descendant of former sharecroppers and of growing up in challenging circumstances in Baltimore and being placed in special education. They were inspired by his statements such as: " When I became a lawyer, no one asked me if I had spent some time in special ed. All they wanted was a good lawyer."  
 In Congress, he rose to become the chair of the powerful House Oversight Committee. He was voted to the position because his colleagues knew he was the right person to take on the role of holding the executive branch accountable for its actions. He set a good example for Howard University and other students interested in public office. He was thorough in his preparation, fair to his colleagues and persons appearing before his committee, but at the same time he never wavered from being firm and from seeking the truth. Earlier this year, in remarks at the end of Michael Cohen's testimony, Mr. Cummings stated:  "When we're dancing with the angels, the question will be asked…what did we do to make sure we kept our democracy intact?" We know that he will be able to answer that he worked until the end. This is the example that he left for us.
Dr. Elsie Scott, Director of the Walters Center stated that Mr. Cummings was supportive of her in her former position as president and CEO of the Congressional Black Caucus Foundation and in her current position. "He was always willing to offer assistance by attending events, offering advice and promoting the Foundation and the Center. Last year he came out on a rainy night with his walker to fulfil his promise to speak at the release of the CPAR Journal. That was who he was, and this is the reason why he will be deeply missed." 
Mrs. Patricia Turner Walters, widow of Dr. Walters and chair of the advisory board of the Walters Center stated that the news of the passing of Rep. Cummings is "devastating". She noted that just like Dr. Walters was special to Mr. Cummings, so was Mr. Cummings special to Dr. Walters. "We have lost a giant in our lives—a giant for Truth and Justice. He has now joined the ancestors, and Ron will be the first to greet him." 
Our condolences go out to Dr. Maya Rockeymoore Cummings, his widow, and to the rest of his family as well as to his congressional staff members who were his second family.    
Media Contact(s): 
Carolyn R. Smith
Administrative Coordinator
(202) 865-8550
Categories
Walters News